First


Edition
---
The Ghana Startup Awards First Edition was our debut event which happened at the British Council on the 11th May 2016. There were 15 Startups that were awarded at that edition.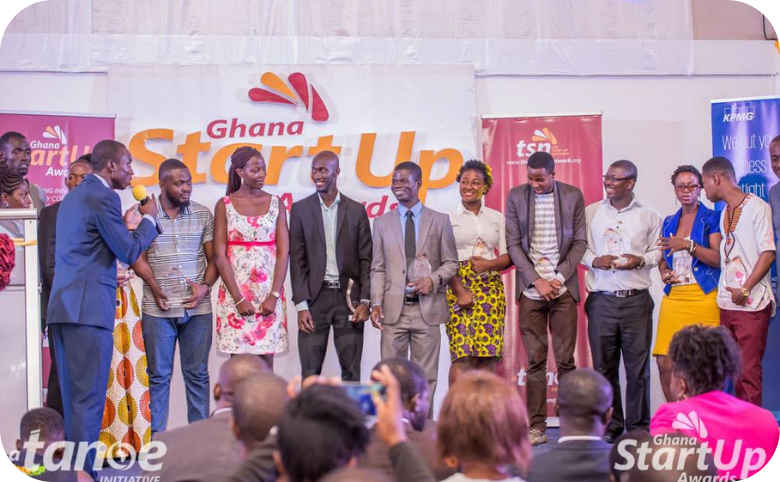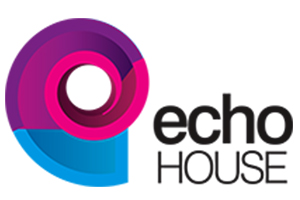 Startup of the Year
Echo House
---
EchoHouse Ghana Limited is a 360 creative marketing agency with years of operational experience that has seen them grow from a magazine into BTL (Below The Line) marketing to digital marketing to production and sales.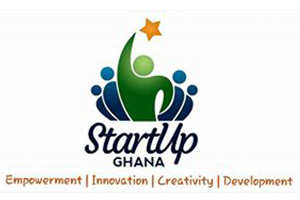 StartUp Support Org. of the Year
Startup Gh
---
StartUp Gh promotes entreprenuerial leadership skills and connecting the youth with transformative opportunities and training.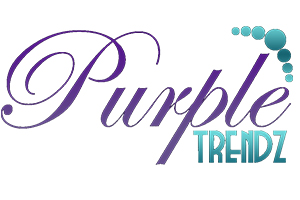 Student StartUp of the Year
Purple Trendz
---
Purple Trendz Gh is an African accessories fashion line based in the heart of Ghana-Accra which provides accessories for all occasions including weddings and engagements.
Fashion Startup of the Year
Heal The World
---
"If we cannot make our own shoes, then when shall we make our own planes?" Fred Deegbe Jr., CEO of Heel the World. Heel the World (HTW) is a social enterprise and a footwear that works to empower Ghanaian startup companies.
---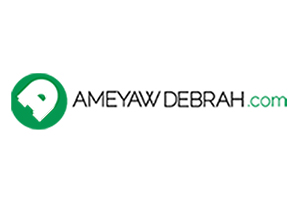 Media Startup of the Year
Ameyaw Debrah Media
---
Ameyaw Debrah is a media company run by ace Ghanaian blogger Ameyaw Debrah. The media outfit manages www.yen.com.gh and www.ameyawdebrah.com and offers other consultancy services from their great wealth of experience in the Ghanaian new media space.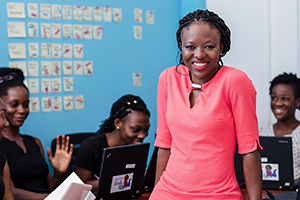 StartUp Entrepreneur of the Year
Regina Honu (Agyare)
---
Regina Agyare is a Ghanaian Software Developer and founder of Soronko Solutions, a software development company in Ghana. She was unveiled as the 2016 Vlisco Brand Ambassador. In an interview with the CNN's African StartUp she is described as a Ghanaian tech guru who wants to develop the next generation of women in technology.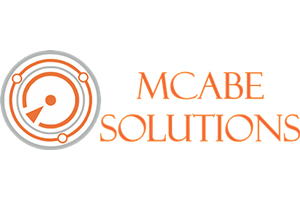 Technology Startup of the Year
McAbe Solutions
---
MCABE Solutions is an IT company that provides IT support services to startup companies as well small and medium scale enterprises, whose size does not justify hiring the services of full time IT personnel or setting up an IT department with all its infrastructure and related costs.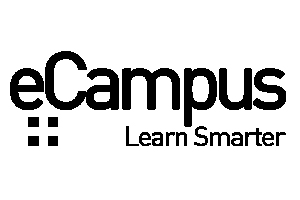 Education StartUp of the Year
eCampus LLC
---
eCampus LLC is a self-paced education platform for anyone who wants to learn and prepare for Mathematics examinations at the JHS, SHS and Tertiary levels. eCampus is built on all technology interface, hence it's availabilities on the Web, Android, Blackberry, iOs etc.
---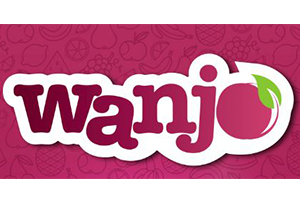 Food Processing Startup of the Year
Wanjo Foods
---
Wanjo Foods is an indigenous business started by Yaganoma Baatuolkuu in an effort to stern the extinction of African indigenous wild plants and foods through the creation of food products that can be marketed to the modern palate. They have gone ahead to win funding from investors.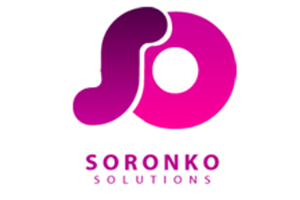 Social Enterprise StartUp of the Year
Soronko Solutions
---
Soronko Solutions seeks to equip rural Ghanaian youth with problem solving skills by studying Science, Technology, Engineering and Mathematics through an interactive supplimentary curriculum and apprenticeship program. Hence their flagship project Tech Need Girls.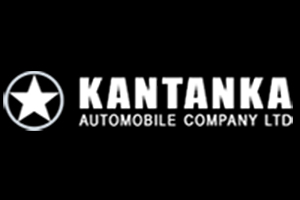 Manufacturing StartUp of the Year
Kantanka
---
Kantanka Automobile is a car manufacturing company with an assembly plant whose range of cars include both electric saloon and electric four Wheel drives. The electric SUVs are called Nkunimdie and Otumfuo with an electric range of Katanka Onatafuo 4×4 pickups.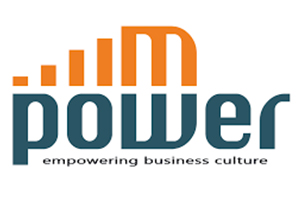 Banking & Finance StartUp of the Year
mPower
---
mPower Payments is the safest and easiest way to pay and get paid online in Ghana. Their services allow anyone to pay in any way they prefer, including through debit cards, bank accounts and mobile wallets. With MPower, businesses are able to accept all forms of payment.
---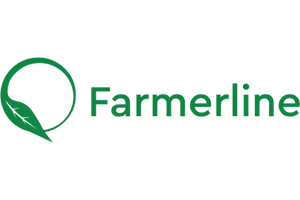 Agribusiness StartUp of the Year
Farmerline
---
FarmerLine is a Ghanaian social enterprise specializing in the development of web platforms and mobile applications in order to disseminate and collect agricultural data to/from smallholder farmers and has successfully reached over 200,000 small-scale farmers across four countries.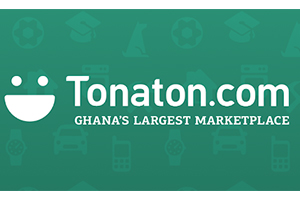 Non Ghanaian StartUp of the Year
Tonaton
---
Tonaton Ghana is a website where you can buy and sell almost everything. Its completely free to publish a classified ad on tonaton.com as they have the wdesr selection of popular second hand items all over Ghana, which makes it easy to find exactly what you are looking for.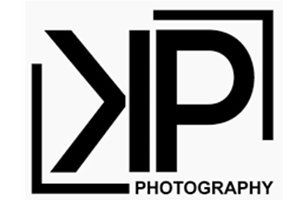 Arts, Culture and Tourism StartUp of the Year
KP Photography
---
KP Photography is a photography agency which creates Creative Pictures telling its own story headed by Kafui Praise. They have been behind amazing projects across the country and have made a mark for their works through extreme professionalism.
THE GHANA STARTUP CLUB 100 HONORS GALA
11th
DECEMBER 2021
---
The Ghana Start-Up Club 100 (GSClub 100) is an annual compilation of the top 100 high-impact start-up companies in Ghana. Prestigious and coveted; the Ranking celebrates Ghana's entrepreneurs and innovators. It offers a unique chance for small to medium scale businesses to be recognised for their hard work, commitment and of course, success.
---